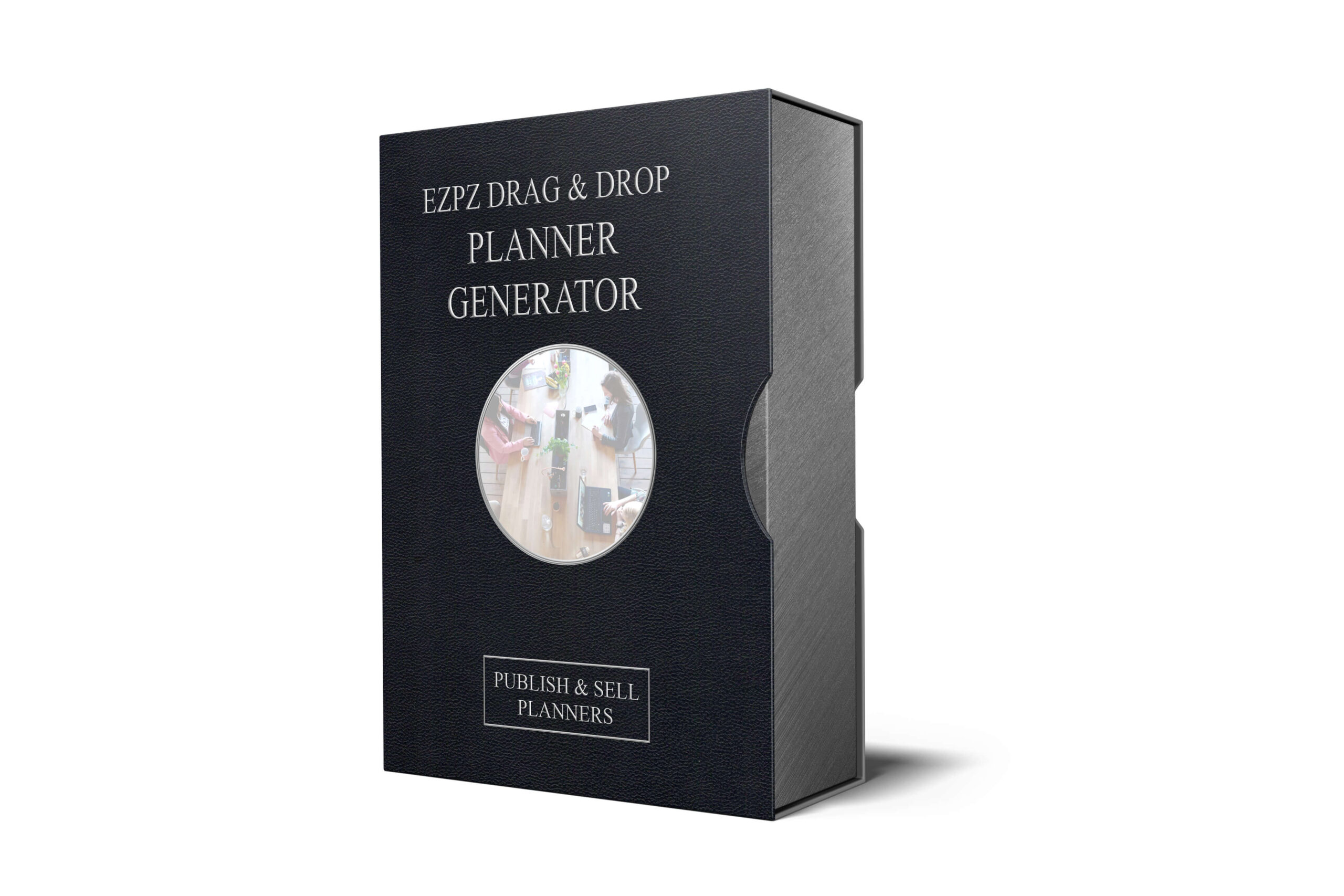 This Create Printables To Sell Bundle Volume 1 Drag & Drop Planner Generator has seven modules containing the elements to create your planners or journals.
A journal is used for keeping daily thoughts, jotting down inspirations that come to you, and more. A planner, on the other hand, is used to keep track of your day-to-day schedule. Use the Drag & Drop Planner Generator to create planners or journals.
Each module has five PNG images used to easily create your new planner pages. You can mix and match the image combinations to create unlimited, new and unique products to sell.  You can sell the planners and journals you make but you are prohibited from passing on any of the source files or elements.
Module one has five different backgrounds.
Module two has five different layouts such as boxes, checklists, lines, etc..
Module three has five different transparent divider elements.
Module four has five different transparent butterfly elements.
Module five has five different transparent flower elements.
Module six has five different transparent circle animal design elements.
Module seven has five different transparent ribbon type design elements.